My files in Zimbra

You can now easily manage your files in Zimbra and share them with colleagues.

Save files in Zimbra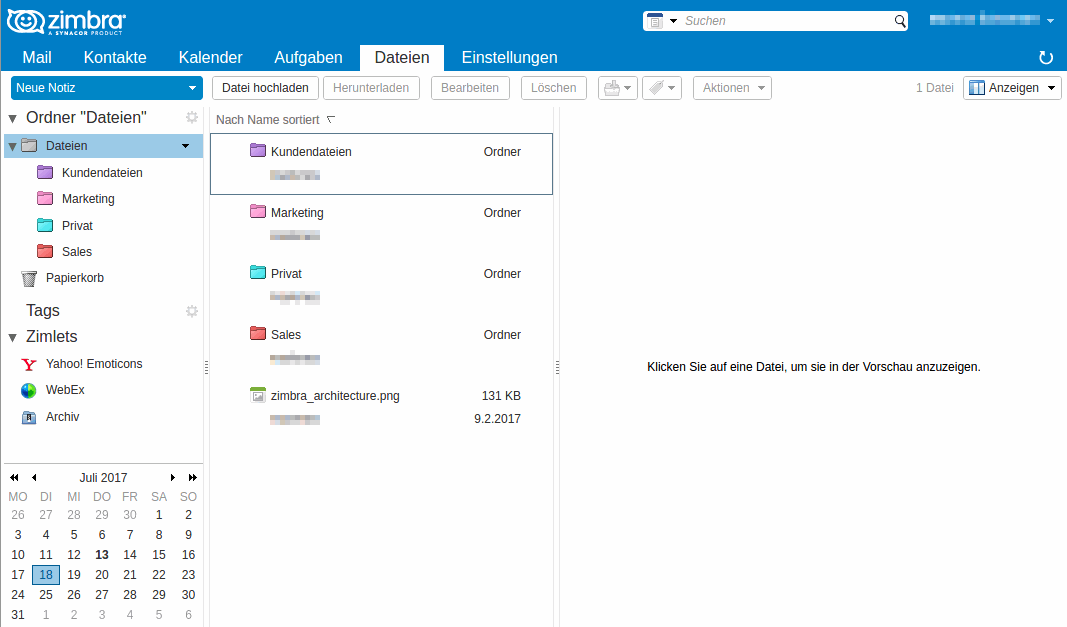 Save files in Zimbra

All files that are sent by e-mail can now be saved with a simple click on the button "Briefcase" behind the corresponding attachment under the tab "Briefcase". There you select your desired folder structure and expand it as you like. As with other tabs in Zimbra, you will have a preview of the selected file.
You can also upload files to Zimbra from your PC. So you always have all the files ready to attach to e-mails, tasks or appointments.

A new note in Zimbra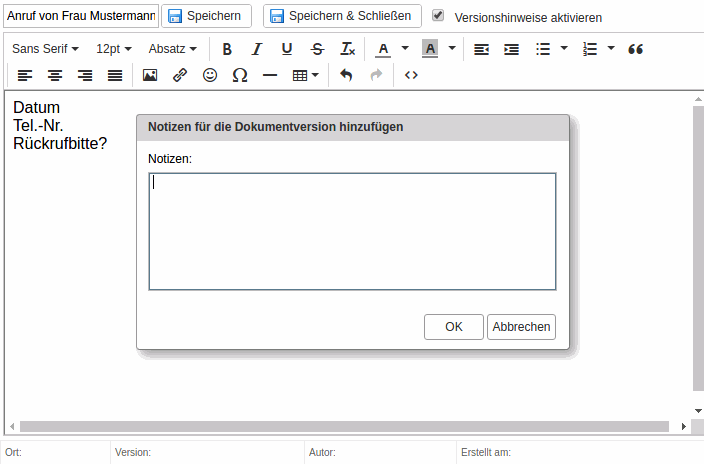 A new note in Zimbra

A "New Document" in the drop-down menu is a file you create in Zimbra.
The action "check out" allows editing in an external program. Then simply check in the file again. The versioning takes place automatically and you can take notes on the changes made to the document.

Would you like to install Zimbra?

We help you with that.