Manage mail contacts in Zimbra
An insight into the system, with screenshots and descriptions

Mail recipient in Zimbra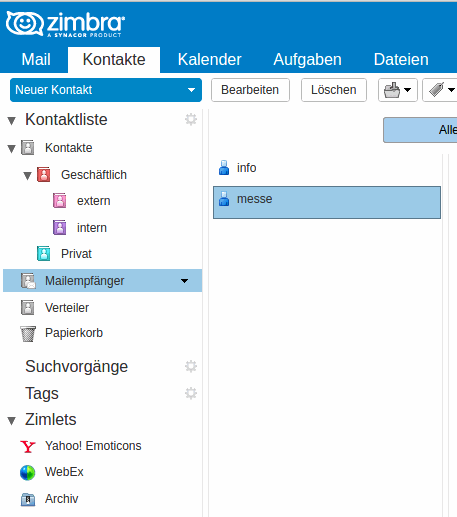 Mail recipient in Zimbra

In the "Contacts" tab, as in the "Mail" tab on the left, there is an overview of your folder structure.By default, all mail addresses you've ever used are stored in the Mail Recipients folder and suggested to you by Zimbra Auto completion when you write your next email.
To sort your e-mail contacts, you can create and structure address books, as shown here. e.g in "Business" and "Private". Then you can simply drag and drop the e-mail addresses into the desired address book.
With a right-click on the respective folder, you can edit it, rename it, change the color or release.

Distributor in Zimbra

Distributor in Zimbra

The "Distributor" folder gives you an insight into your mail distribution lists and their members. Depending on the permission setting, you can edit the distribution lists, such as: For example, add, remove, or rename the list.
Put in trash those contacts that you no longer need.
New distributor in Zimbra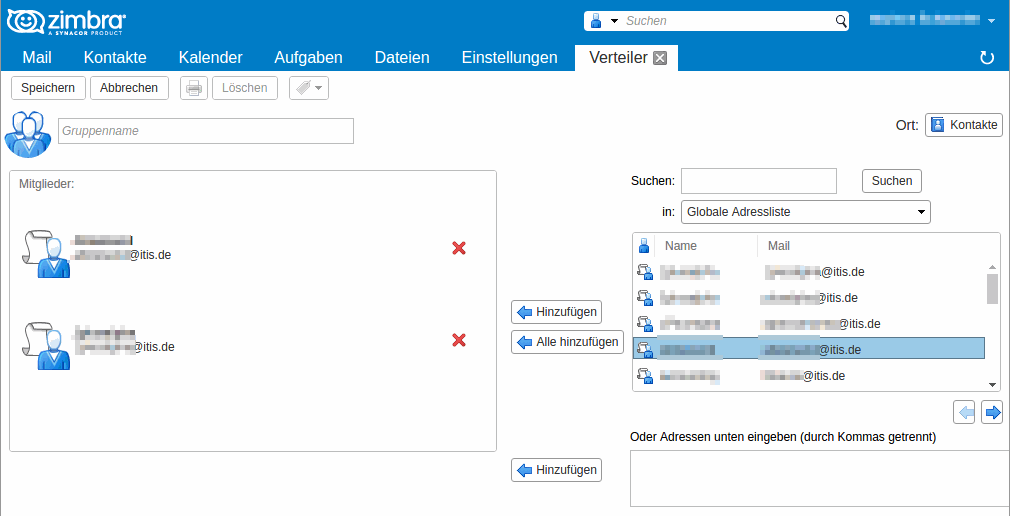 New distributor in Zimbra

By clicking on the small triangle next to "New contact", you open a drop-down menu from which you can choose the option to create a new distributor.
On the right you can see all your contacts, which you can now simply mark and push with the "Add" button into your new distribution list.

New contact in Zimbra
New contact in Zimbra

To create a new contact, click directly on "New contact".
In the window that opens up, there are many ways to describe this contact. Of course, starting with name, company and position, you can add one or more addresses, phone numbers, addresses, internet addresses, birthdays or anniversaries and notes.
With the green plus behind each field you add another field of the same category.
You can also set the storage location in the upper right corner and also how the contact is displayed.

Forward contact and undo action in Zimbra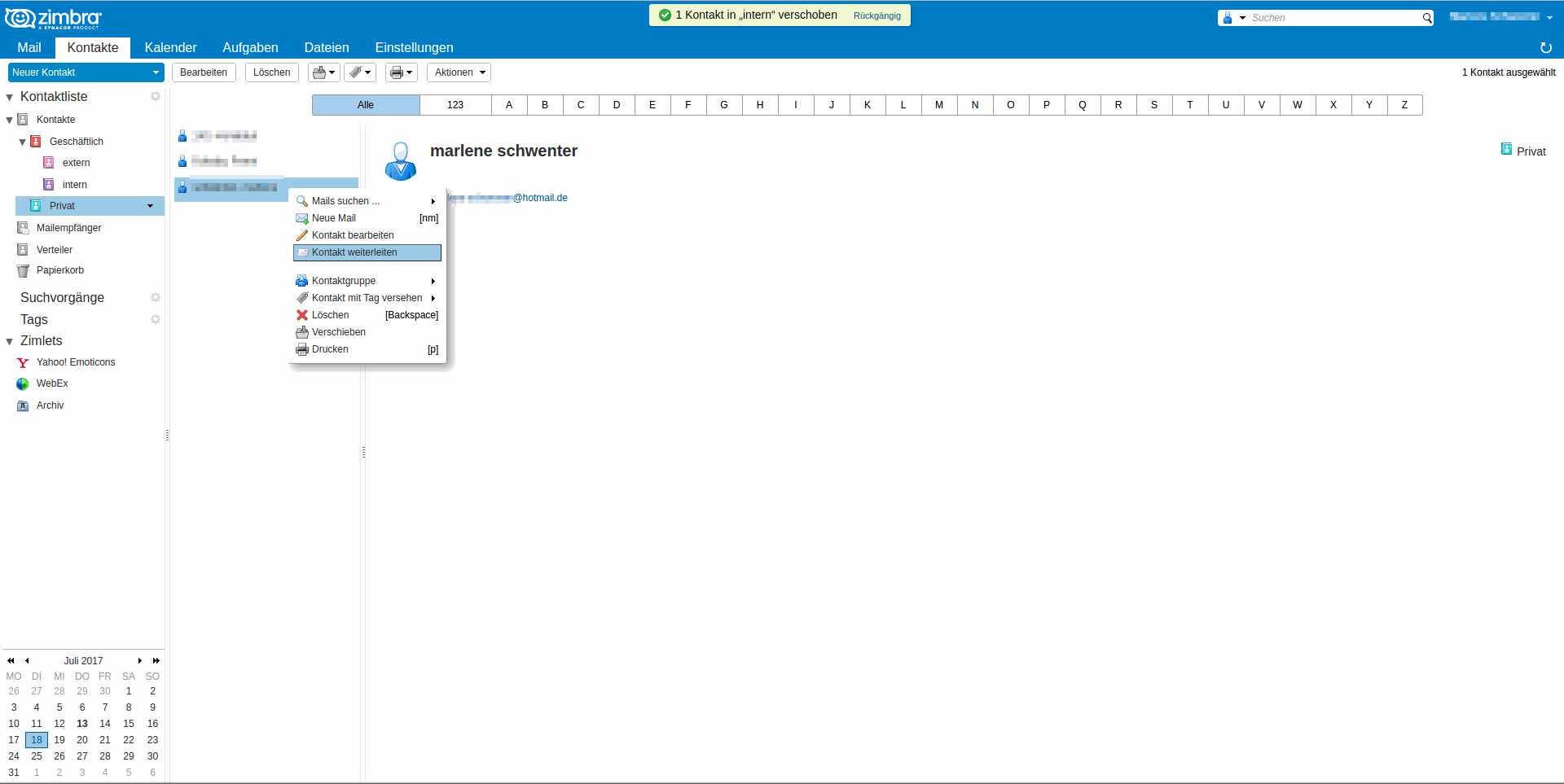 Forward contact and undo action in Zimbra

If you would like to share one or more contacts with colleagues, use the forwarding function. The selected contacts are attached to a new e-mail as a .vfc file and can be imported by the recipient. This ensures that no data is lost or typing errors creep in.
Of course, you have often deleted emails by mistake or moved them to the wrong folder, but in Zimbra this is no longer a problem. After each action, a yellow box appears in the middle, confirming and describing the action that has just been executed. So you can see which action has just been executed, if you got the wrong key and can revise it with the button "Undo".

Would you like to install Zimbra?

We, as a competent Zimbra partner, help you with this.