Write mails with Zimbra

Zimbra is not just a great open source mail client. But writing e-mails is probably the most important thing.

E-mails in Zimbra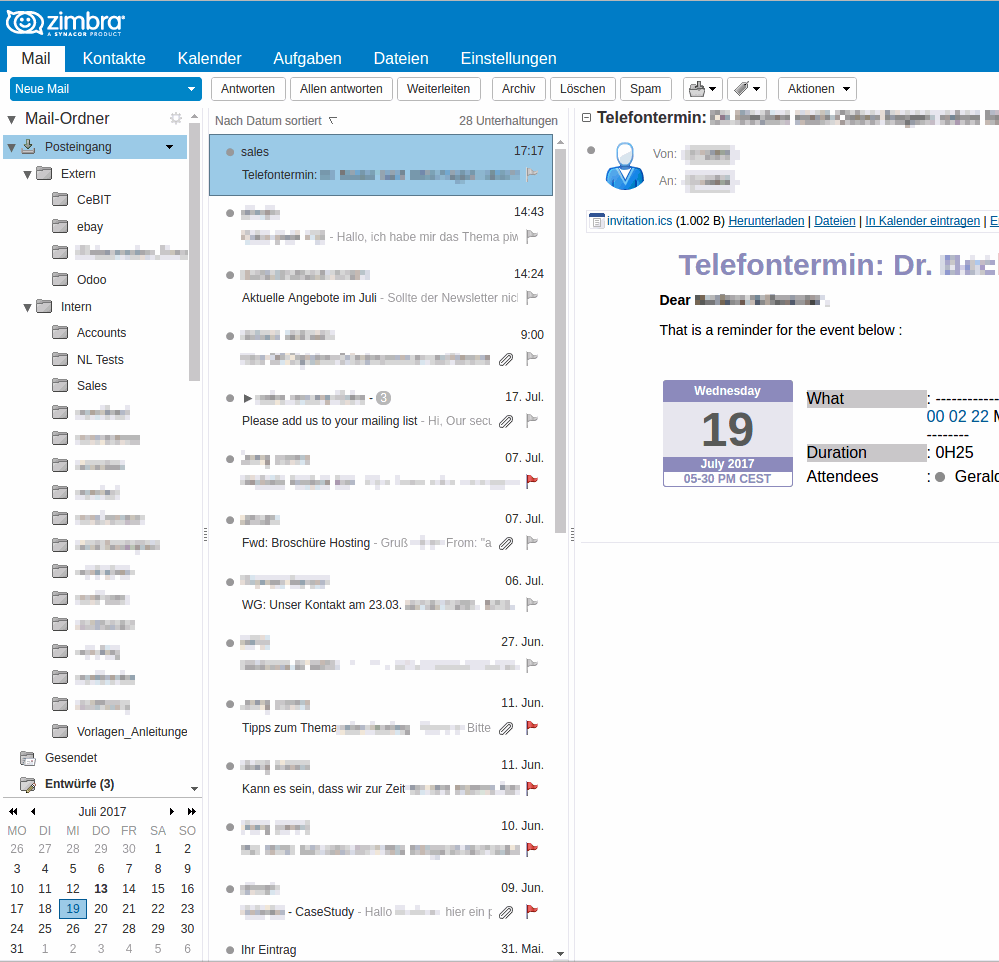 E-mails in Zimbra
Under the "Mail" tab you will find your inbox and an individually expandable folder structure. By clicking on the desired folder, you will see a preview of the mails included, and a preview of the selected e-mail.

New mail in Zimbra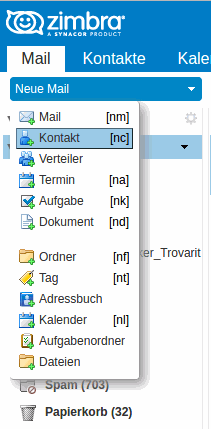 New mail in Zimbra
As in the tab "Mail" in the upper left corner of each tab, there is a field which executes a new action.A simple click on the field opens a new e-mail draft in "Mail", a click on the triangle opens a drop-down menu that offers further selection options.

Autocomplete in Zimbra and signatures in Zimbra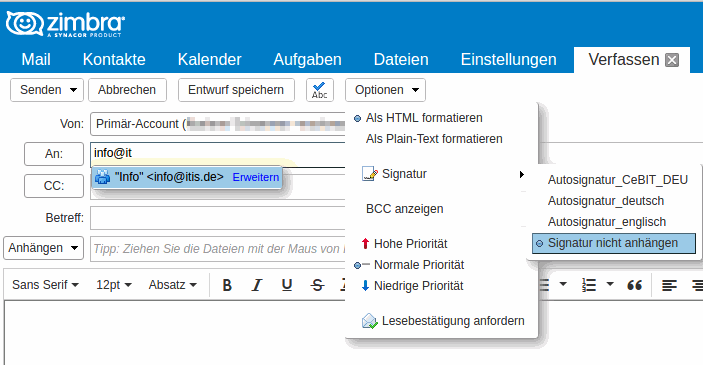 Autocomplete in Zimbra and signatures in Zimbra

When composing a mail, Zimbra will automatically suggest matching, familiar contacts as soon as you start typing in the recipient fields.Of course, you can also send e-mails to BCC. By clicking on the fields "To:" or "CC:", it opens a wizard.
Under "Options" you have many other setting options, such as the decision between HTML or plain text formatting, the priority of the mail and whether you want to request a read receipt. The "Signature" field shows all your stored signatures that you have in the settings have designed.

Add filters in Zimbra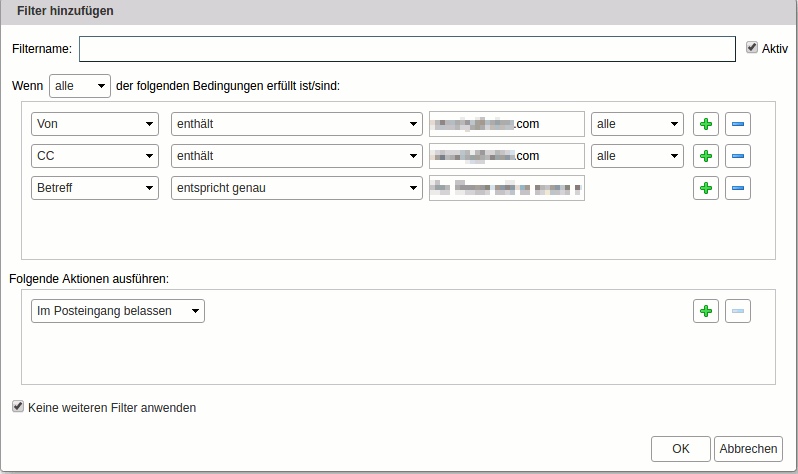 Create filters in Zimbra

A filter filters all your incoming or outgoing mail according to the conditions specified in the filter, such as sender or subject, and performs certain actions with appropriate e-mails. This saves you the work of always moving, forwarding, deleting, marking or using similar e-mails in corresponding folders to provide a day.
To create a filter, go to "Actions" and select "Create filter".

Would you like to try Zimbra?
From consulting to installation to hosting in one hand.