Zimbra
An open-source E-mail program for all your needs
With Zimbra we do not just implement and configure an open-source mail and group ware solution like any other. But see by yourself the advantages Zimbra bring for you.
Click here to access the various features of Zimbra
Professional features of Zimbra

The administrator console in Zimbra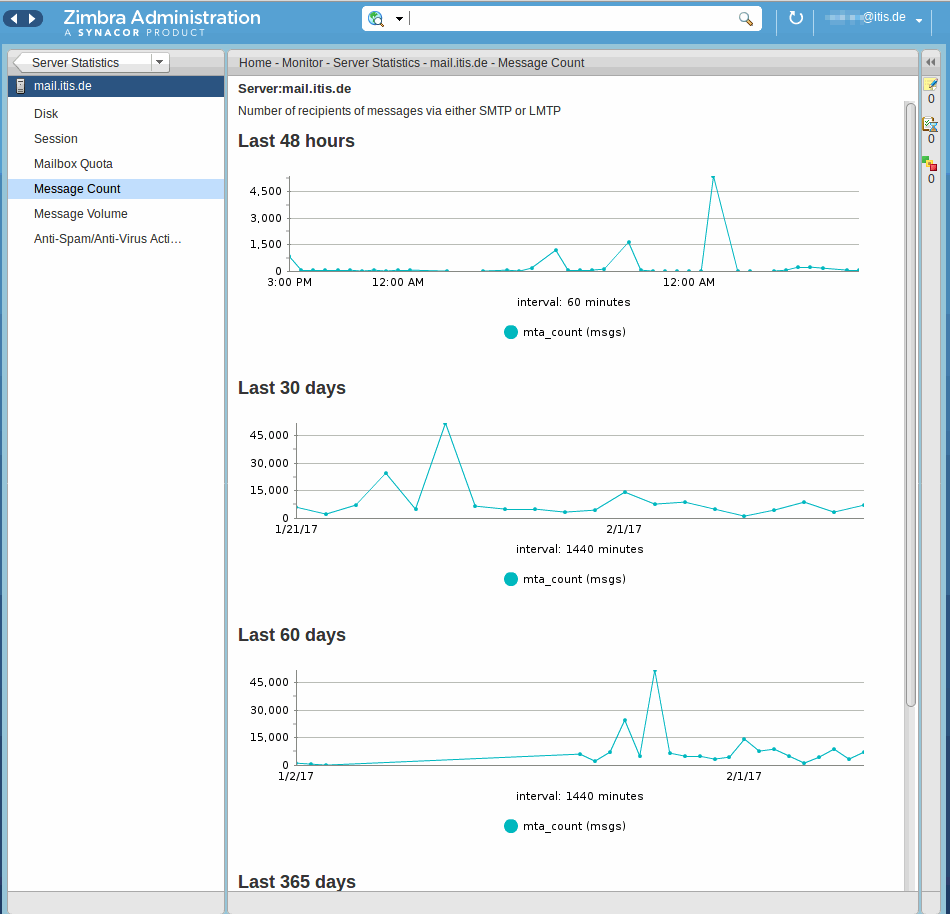 The administration often will be accomplished with the web-based administrator, configuration is very easy, ranging from setting up the e-mail server to account management and group settings.

With the diagramming options, you will get a quick overview of all activities.
The web client in Zimbra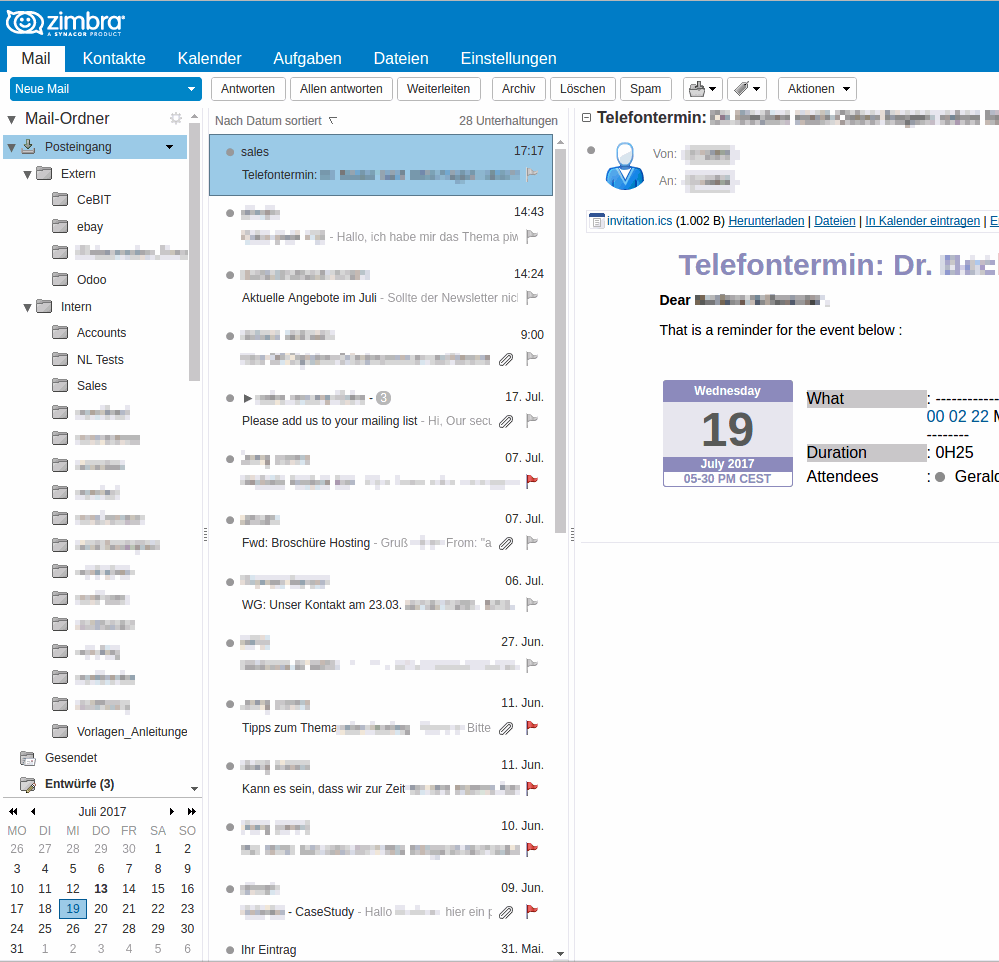 Here you will quickly find your way through the intuitive user interface. Your data will be stored and transmitted in real time over a steady internet connection. From here you can access all the innovative features of Zimbra: Contacts, Calender, Tasks, File Manager, Settings and of course yours Mails.
The mobile web client in Zimbra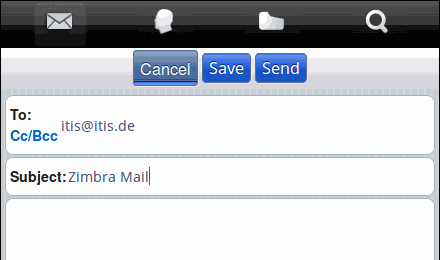 Sync your entire mailbox with your mobile devices. They are used by the presentation on smartphone, tablet and co.
be surprised.
The Offline-Web-Client in Zimbra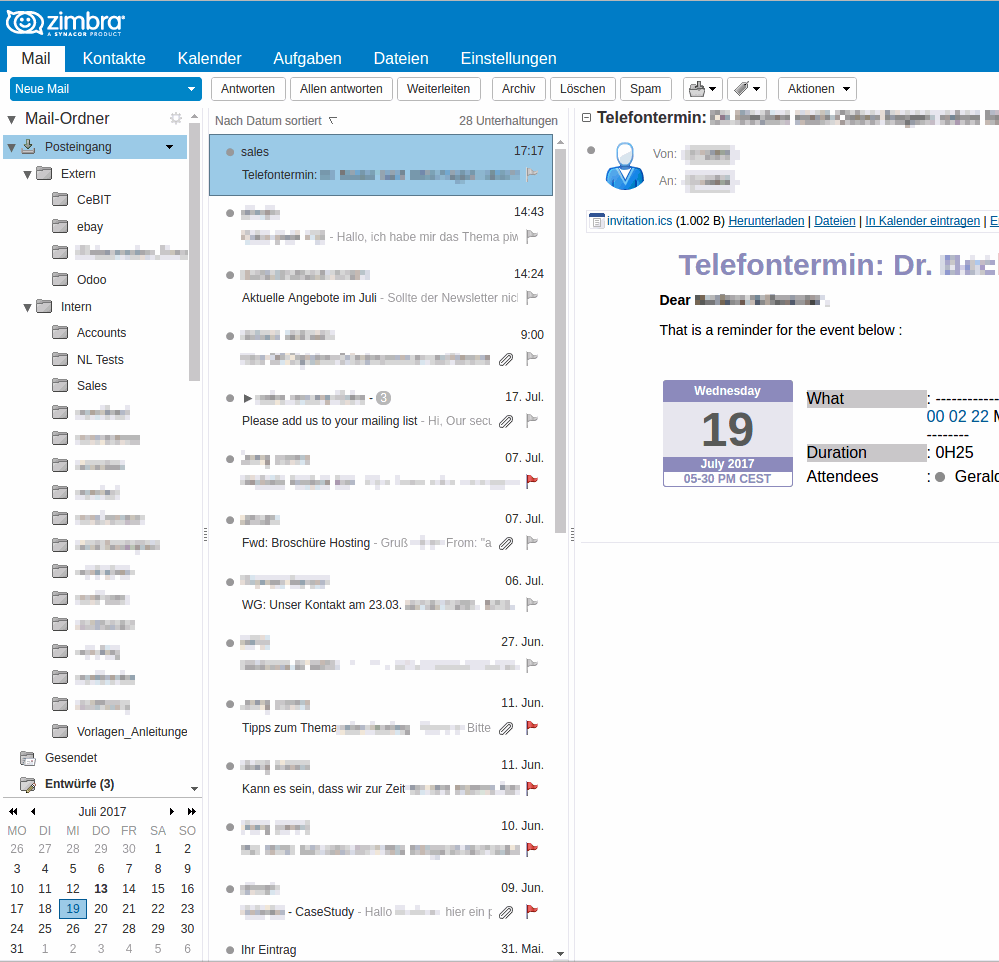 You don't have a internet connection right now? No problem for Zimbra.
What else can you use to view and even reply to your mails offline?
The Zimbra connectors and Zimlets
Zimbra supports connectors to Microsoft Outlook and Apple, so they can be connected.
Zimlets are extensions for Zimbra that can be installed as needed.